Helping Crown Gardens to provide web-enabled unique and quirky holidays on the South Coast.
Crown Garden's business owners couldn't find a system that fitted their business needs so turned to Ixxy to build them exactly what they wanted to help them run their South East Coast based boutique & unique holiday lettings operation.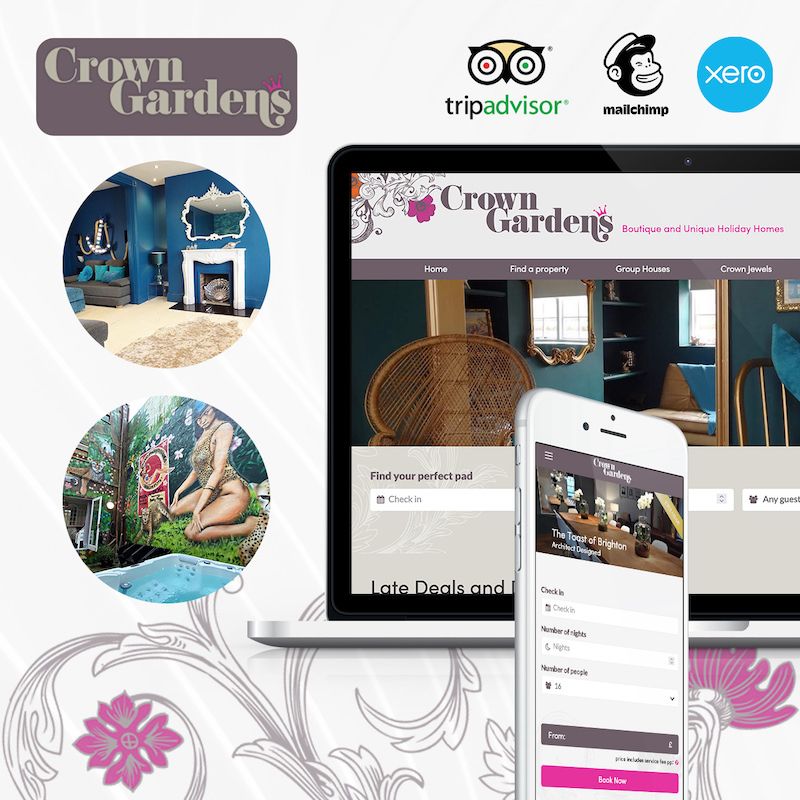 "The Ixxy team developed our software that has enabled my company to grow from a sole trader venture to a thriving operation that now has an annual turnover of £2million. I was unable to find any solution off the shelf to control and manage the day to day admin of my holiday letting business, due to complicated pricing structures and the flexibility I demanded to cut costs on website admin."
— Julia Harding, Managing Director, Crown Gardens